Arsenal favourite Ian Wright has said that the departure of Alexis Sanchez from the Emirates influence the Gunners' hierarchy to commit Mesut Ozil to a new long-term deal. The Gunners faced the prospect of losing both Sanchez and Ozil on free transfers in the summer, but they managed to avoid the situation by swapping the former for Henrikh Mkhitaryan from Manchester United, whilst Ozil was handed a fresh three-and-a-half year contract on record wages.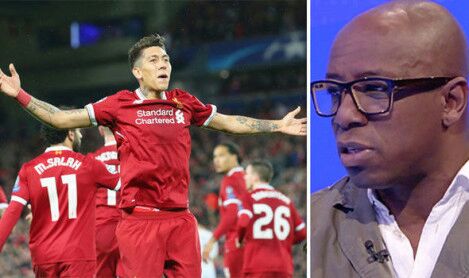 Speaking on BBC Radio 5 Live, Wright admitted that he was surprised by Ozil's extension, but believes the Gunners had little choice as they could not offload to lose both Sanchez and Ozil, he said: "At the end of the day I was very surprised that he signed. On a free, I think he would be worth it in a team like that (Man City).The fact is there wasn't enough takers, maybe he realised that after the fact that Sanchez has gone.So then, what happens is Arsenal couldn't afford to lose both of them.So he finds himself in a position where he signs this massive contract."

The German international followed up his extension with an impressive showing in the 5-1 Premier League win over Everton after which he has struggled to make impact. Ozil was playing in his shadow for much of the north London derby against Tottenham Hotspur earlier in the month, and it was something similar against Manchester City in the League Cup final, though some may argue that he created the best chance of the game, which Pierre-Emerick Aubameyang nearly converted.
Arsenal are likely to go on a fresh spending spree in the summer to reinforce the backline, but before that Ozil could have a key role to play in the Europa League with the Gunners more or less dependent on winning the competition in order to qualify for next season's Champions League.