David Luiz sprinted towards Nicolas Pepe and before the Brazilian could get to where the French man, Granit Xhaka jumped on him and from there the rest of the team celebrated like school boys. It seemed odd for a bit given this was just the 9th minute and the gods being by their side have just allowed Arsenal to be one goal ahead thanks to Luiz's head.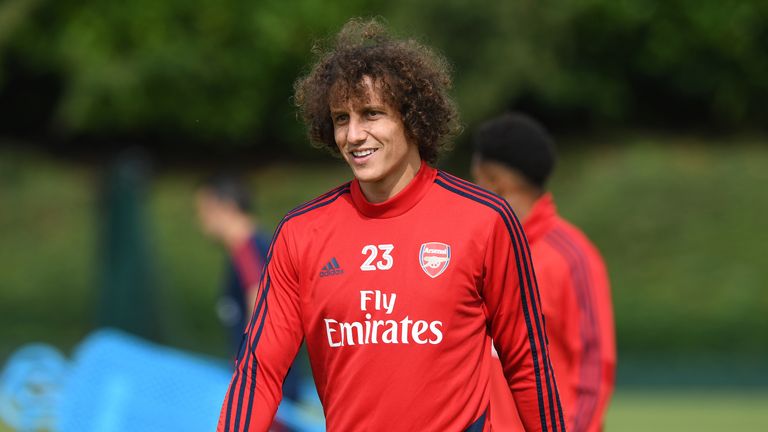 Guess the days when the Gunners opened scoring against teams like Bournemouth and ran back to the center line like nothing happened, like it wasn't a big deal is far behind them. It would have been really bad if the same cannot be said of their traditional rivals: Manchester United and Tottenham and by extension, Chelsea FC.
Last week in the English Premier League, the joys and pains continue to be shared amongst the traditional top 6 dogs. While Liverpool has been up to a flying start, Manchester City have continued to show they didn't come to
play
either.
Any casual observer knows the top 2 spot belongs to the Manchester United's noisy neighbours and the ones who have sworn to "never walk alone".
Tottenham have been a stable contender for the top 4 spot and can easily be said to be England's third most stable team. It is however sad seeing Mauricio Pochettino's pond of frugal magic begin to dry up.
Manchester United are worse. Having experimented with nearly all coaches left on planet earth they might need Elon Musk's help to speed up his discovery of aliens since no human being left on earth looks capable of filling Sir Alex Ferguson's shoes.
Sunday's loss to Newcastle means Ole Gunnar Solksjaer is better off making sure The Red Devils escape relegation. Unthinkable 6 years ago.
Little surprise grown ass professional footballers of Arsenal FC can celebrate like school boys.