Arsenal, who have lost all chances of winning the Premier League title, this season currently have a fully fit squad.
Indeed, Santi Cazorla and Oxlade-Chamberlain have all rejoined the squad for full training.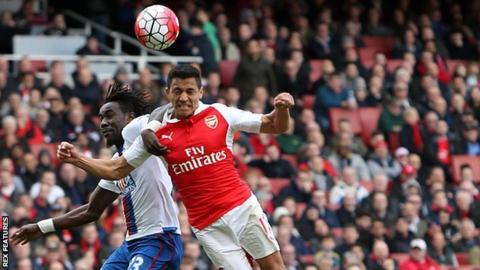 Multiple injuries have disrupted Arsenal season, and this has undermined their chances of winning the title this season. In a season where the big teams such as Manchester City and Chelsea have failed to perform at their best level, this was the best opportunity for Arsenal to win the title since 2004.
This lack of results has prompted fans to ask Arsene Wenger to leave the club. Banners have regularly been displayed during Arsenal games as they feel that a change in management will be needed if they want to compete again at the top. For them fourth place is not enough and they want Arsenal to compete for the title.
Jack Wilshere already made his return to the first team on Sunday in the match against Sunderland. Arsenal failed to score a goal in this game, and the match ended 0-0. This result has ended all hopes for the title, and they now have to focus on securing their Champions League place.
For players such as Chamberlain, Cazorla, and Wilshere, their objectives will be to get as much playing time as possible so that they can make it to the Euros in France.
Wilshere was pleased with his return to action and stated that his hard work in training has finally paid off. He said that he feels better and that he is improving every day. He hopes to get enough playing time until the end of the season so that he can improve his match fitness.
His dream is to make it to the Euros with England and hope that the England manager will select him.